Notice! Bidding Not Available Online.
Ladies Live, Love, Layer night out at Gorjana Package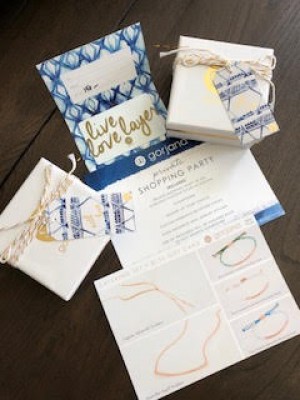 Base price: $300.00
Minimum Increment: $25.00
Current Bid: $

300.00 Owen Kubel
Donated by Gorjana!
Private shopping party for up to 10 people at the flagship store in Laguna.
Includes Champagne, choice of dessert, custom engraved bespoke pieces, $150 gift card, Aura readings, Jewelry styling (25% of the proceeds from the party will be donated back to Oso Grande Elementary) the Laguna adjustable necklace, the Tanner bar small necklace, and 3 Power gemstone bracelets.
Value: $1500
GOAL:$50,000.00
ACHIEVED:$21,060.00
Golf Ball Drop entries:
1410